AT6020
Anhydrous Ammonia Fertilizer Applicator
An anhydrous ammonia applicator built for high-rate, high-acreage use! The AT6020 commercial class fertilizer applicator features a heavy-duty frame and toolbar design that will ensure you get the job done during the narrow application window. The AT6020 fertilizer applicator features toolbar widths from 62.5' to 42' with 20" or 30" row spacing, depending on model.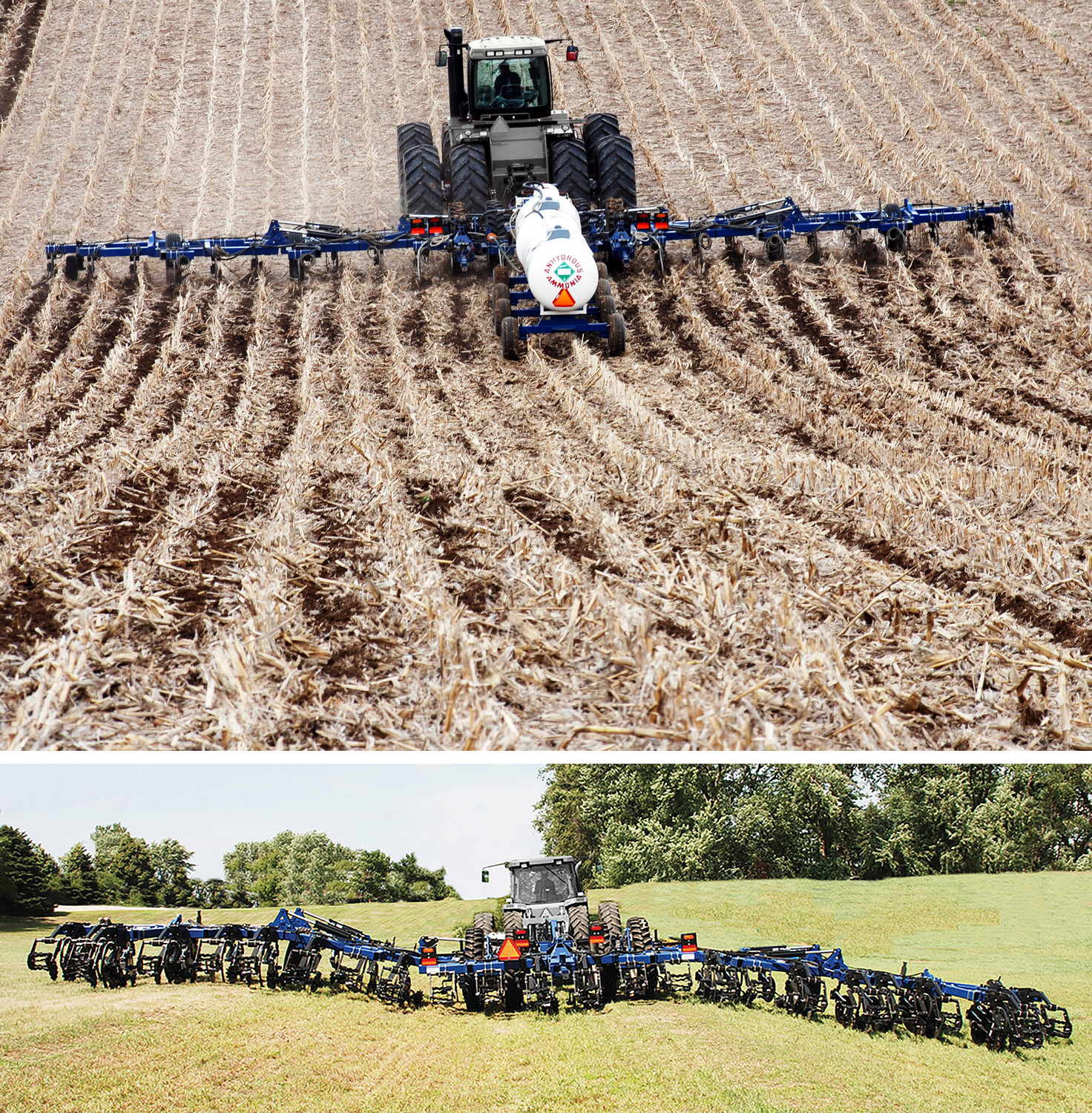 Toolbar
Available in 62.5', 60', 57.5', 47.5' and 45' working widths on 30" or 20" spacing, depending on model.
Heavy-duty 6"x6" mainframe features a constant level design to maintain even depth and precise application over uneven terrain.
54" of toolbar rank provides superior residue flow
Wing flex from 15° up and 9° down on the primary wing and 6° up and 9° down on the secondary wing to follow ground contours.
Single-point, manual-adjust depth control with turnbuckle located at the tongue for quick and convenient adjustment.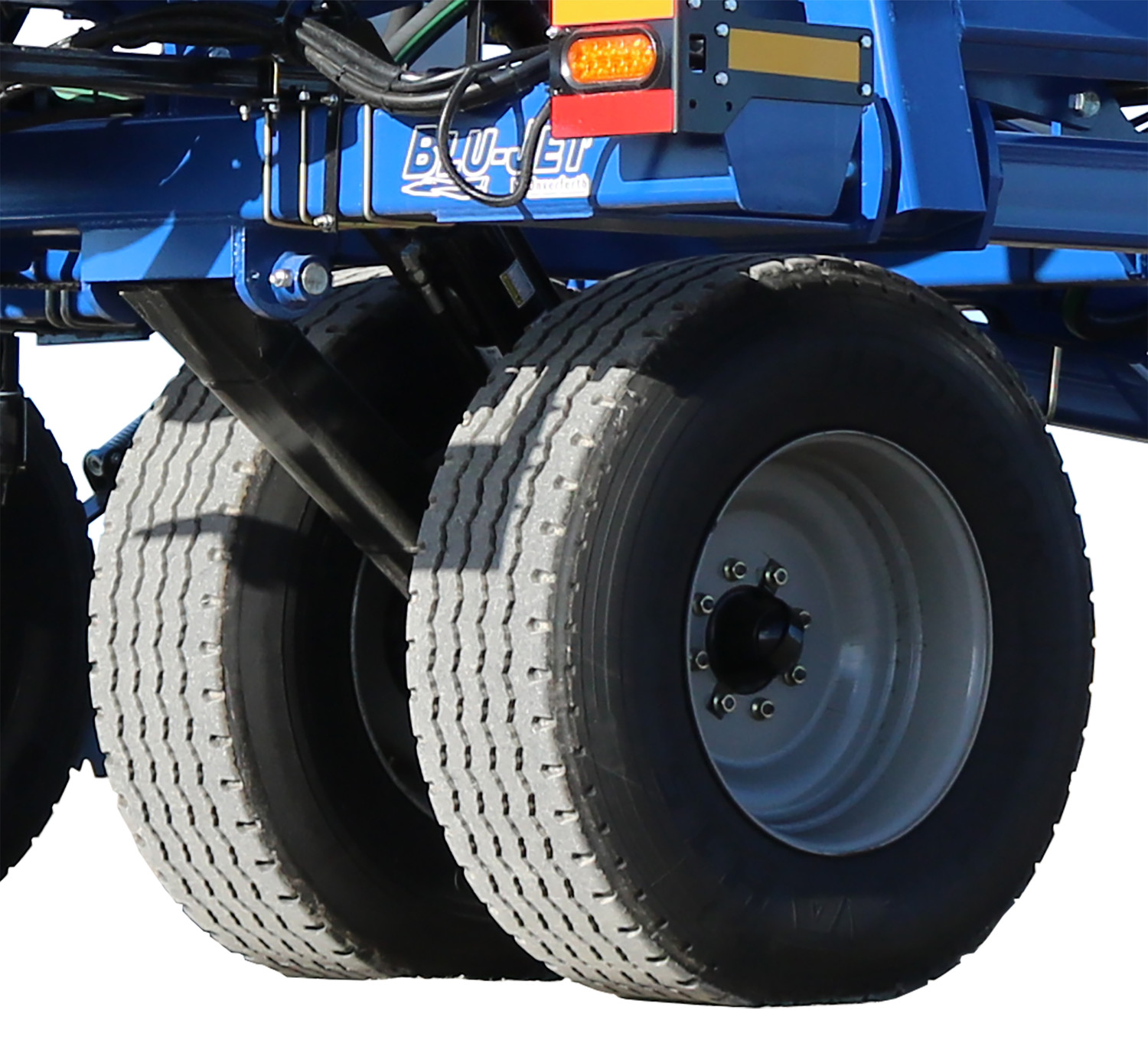 Undercarriage
Standard dual 385/65 R22.5 oscillating truck tires on the main frame:

Optional dual 320/95 R38 R-1 new tractor tires available on the main frame.

295/75 R22.5 truck tires on the inner gauge wheels and 20.5-8x10 tires on the outer gauge wheels.
Included water tank and storage compartment combination for quick access to clean water and operator's manual.
Transport chain, lighting kit and storage jack for safer transport and parking.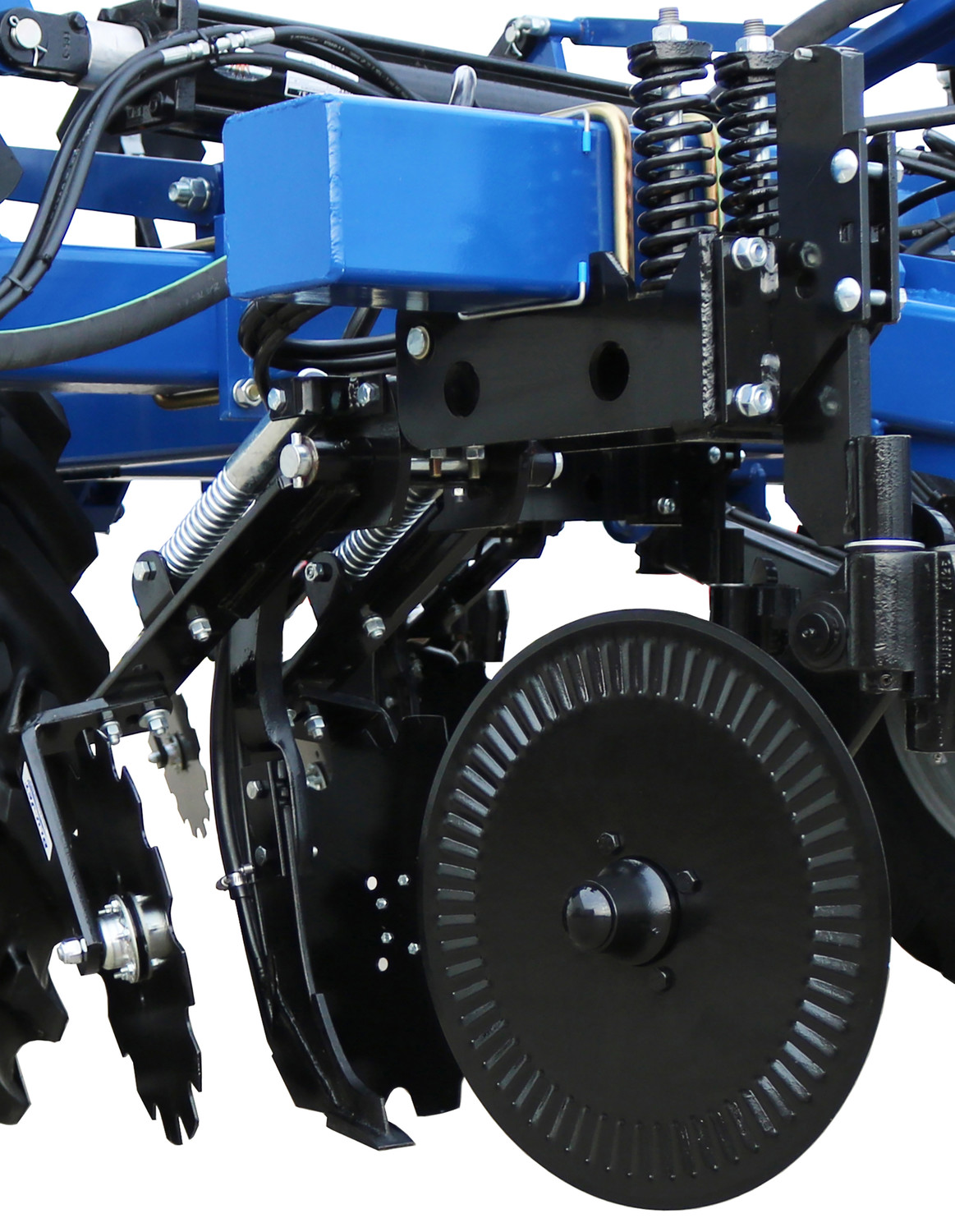 Coulters
The lead Super 1200 coulters feature 4-bolt hubs and 20" fluted blades to clear a path for the shank and slice through residue:

Coulters feature 1,200 lbs. of downforce and 30° of swivel.

1 1/4" edgebent shanks feature SCS (spring cushion shank) twin-spring mounts for reliable and consistent working depth.
Standard 3/4" wide mole knives feature a 3/8" tube for applying NH3.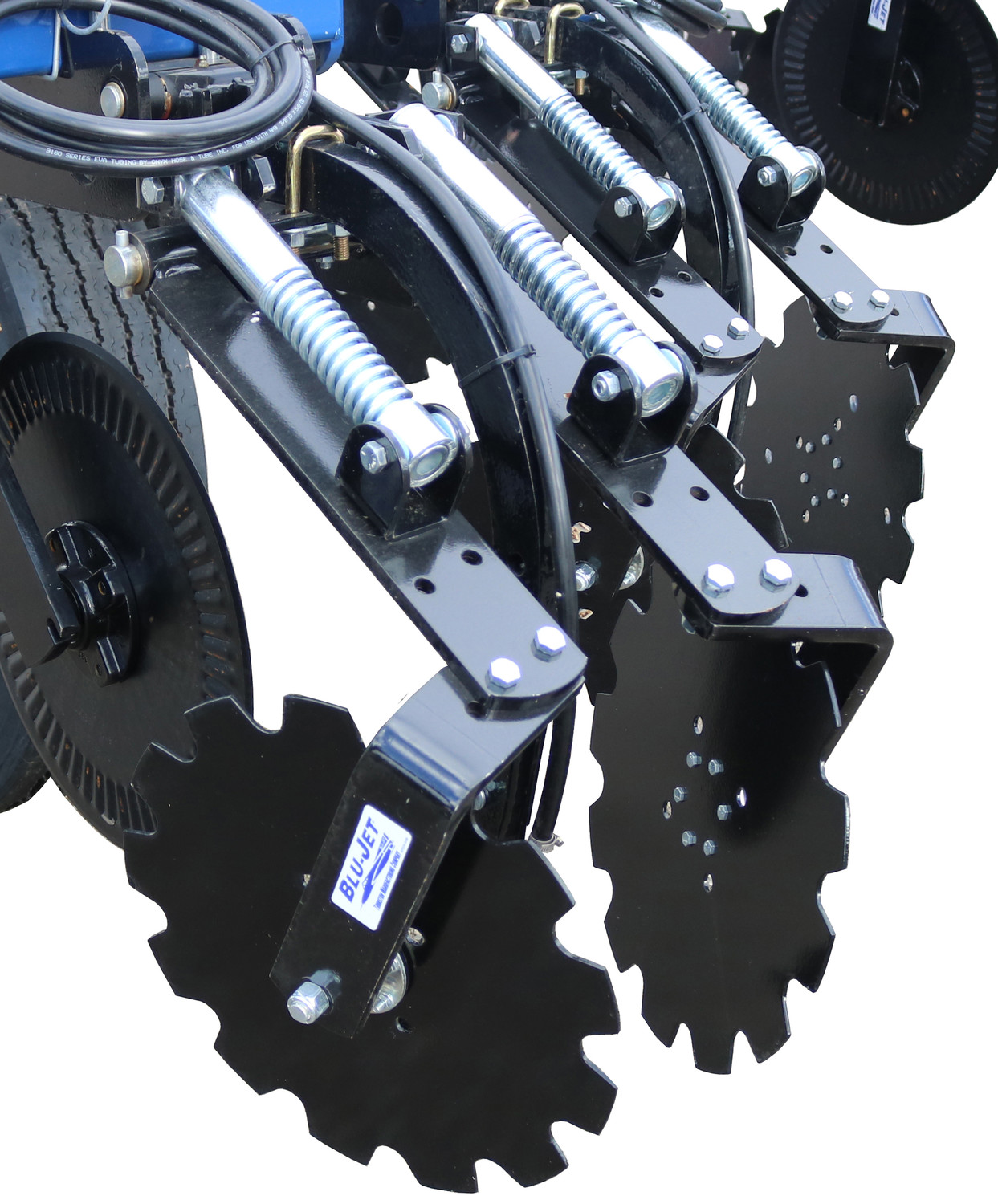 Sealers
Trailing DiscCover sealers feature two notched blades that are angled to fill and seal the slot, preventing fertilizer loss.

Disc sealer arms operate independently from each other for continuous soil contact.
17" of overall travel and 9" of vertical travel from working depth allows the sealers to climb over obstacles.
Flat-face, zero-maintenance hub with a 6-bolt design and sealed bearings.
Optional down pressure springs can be added for tough soils.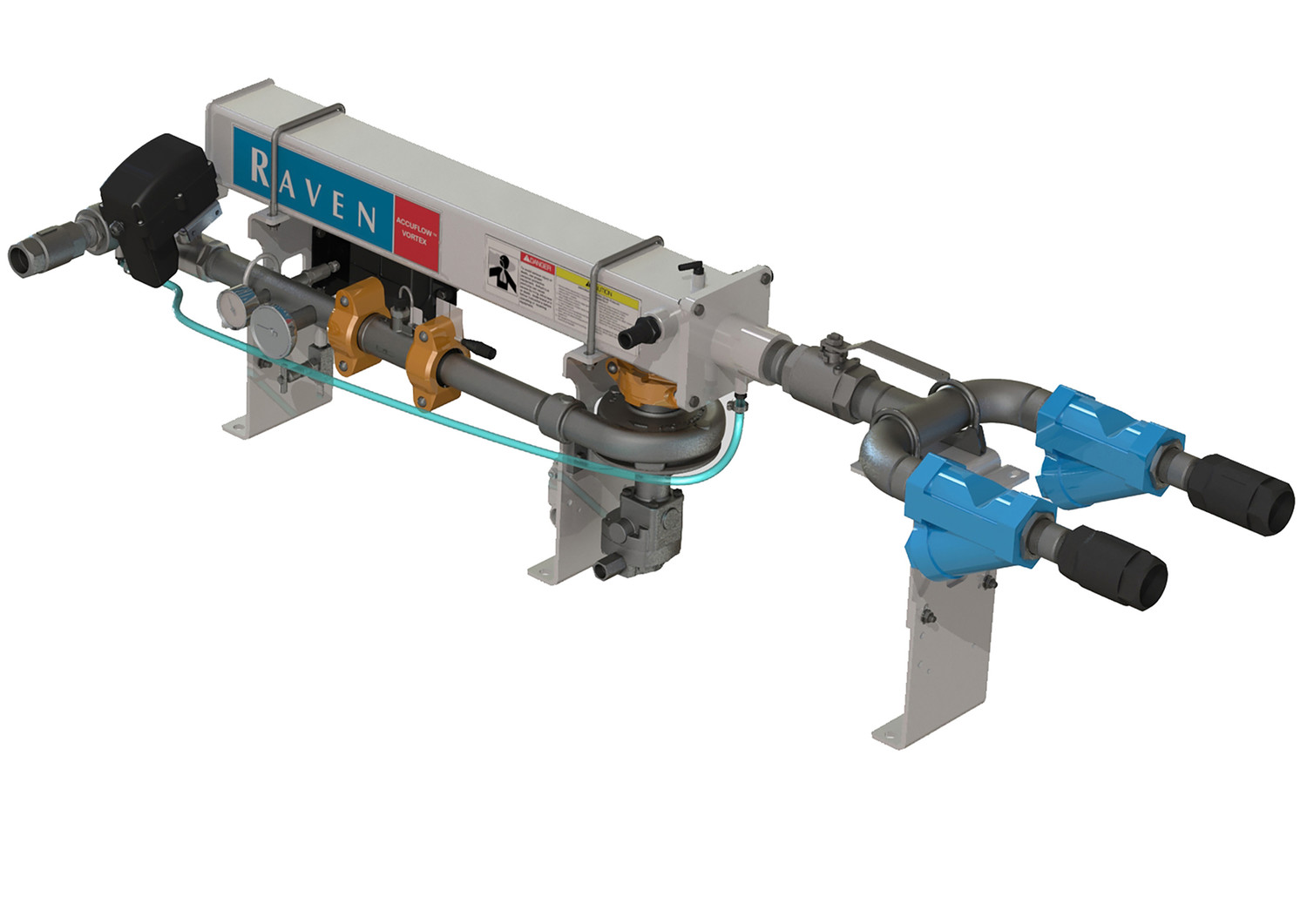 Plumbing & Cooler
2-section plumbing with John Blue Impellicones and Raven shutoff valves for precise fertilizer control.

Ensures even distribution across the toolbar and reduces fertilizer loss during shutoff.

Raven ISOBUS rate controller allows the operator to utilize the virtual terminal monitor in the tractor cab.
50 gallon-per-minute Raven Vortex cooler with 1.5" single fast valve.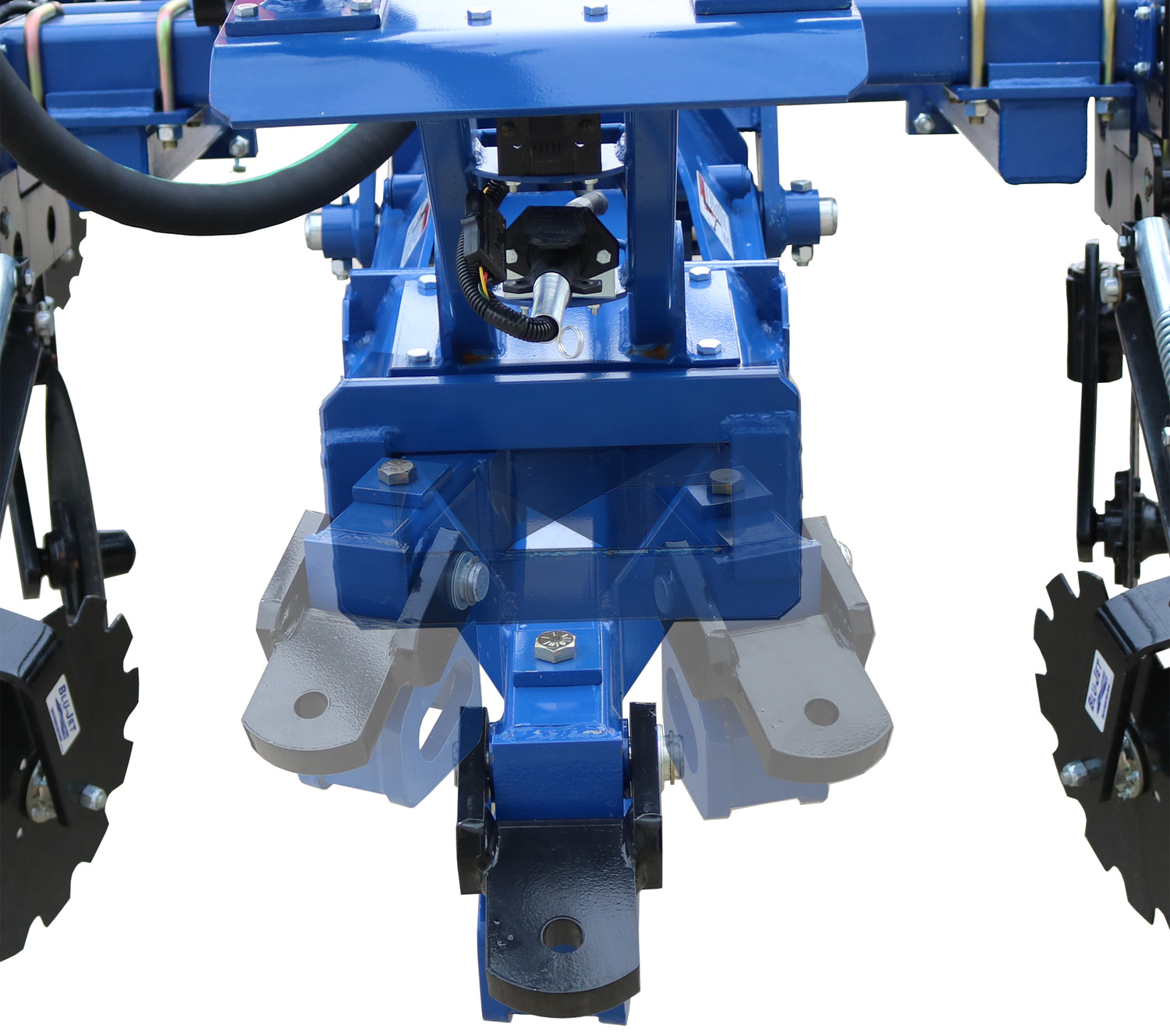 Nurse Tank Connection
Tool-free adjustable rear nurse tank hitch features a telescoping design for easy nurse tank hookup:

This unique design allows the operator to telescope the tongue in so when the operator pulls away it automatically locks. No need to back the applicator up to lock the hitch and then pull away.

Single SuperShooter III nurse tank connection with 1.25" plumbing features a splash guard and quick disconnect for safe and easy operation.
Model
AT6020
19 Row 30"
25 Row 30"
Approx. Weight
20,880 lbs
23,950 lbs
Approx. Tongue Weight
1,850 lbs
2,110 lbs
Transport Width
17'4"
17'4"
Transport Height
13'6"
13'6"
Transport Length
27'8"
27'8"
Hitch to Center of Axle (Tires)
18'
18'
Main Frame Gauge Wheel
Dual Oscillating 385/65 R22.5 Tires
Wing Gauge Wheel
Single 295/75 R22.5 Tires
Outer Wing Gauge Wheel
Single 20.5-8x10 Tires
Hitch
CAT 4
Toolbar Rank
54"
Main Frame
6" x 6"
Main Frame Tubing Thickness
3/8"
Wing Tubing Thickness
3/8"
Primary Wing Flex
15° Up/9° Down
Secondary Wing Flex
6° Up/9° Down
Minimum HP Requirements*
380+ HP
500+ HP
*20 - 25 Recommended Horsepower Per Row