LandRunner 3
Anhydrous Ammonia Applicator
The 3-point mounted LandRunner 3 anhydrous ammonia fertilizer applicator features an economical and durable design that enhances value and reduces the cost of ownership. Plus, with the 3-point mount design, you'll reduce drift when working in tight and rolling terrain. Toolbar widths are available from 42.5' to 27.5' with 30" row spacings.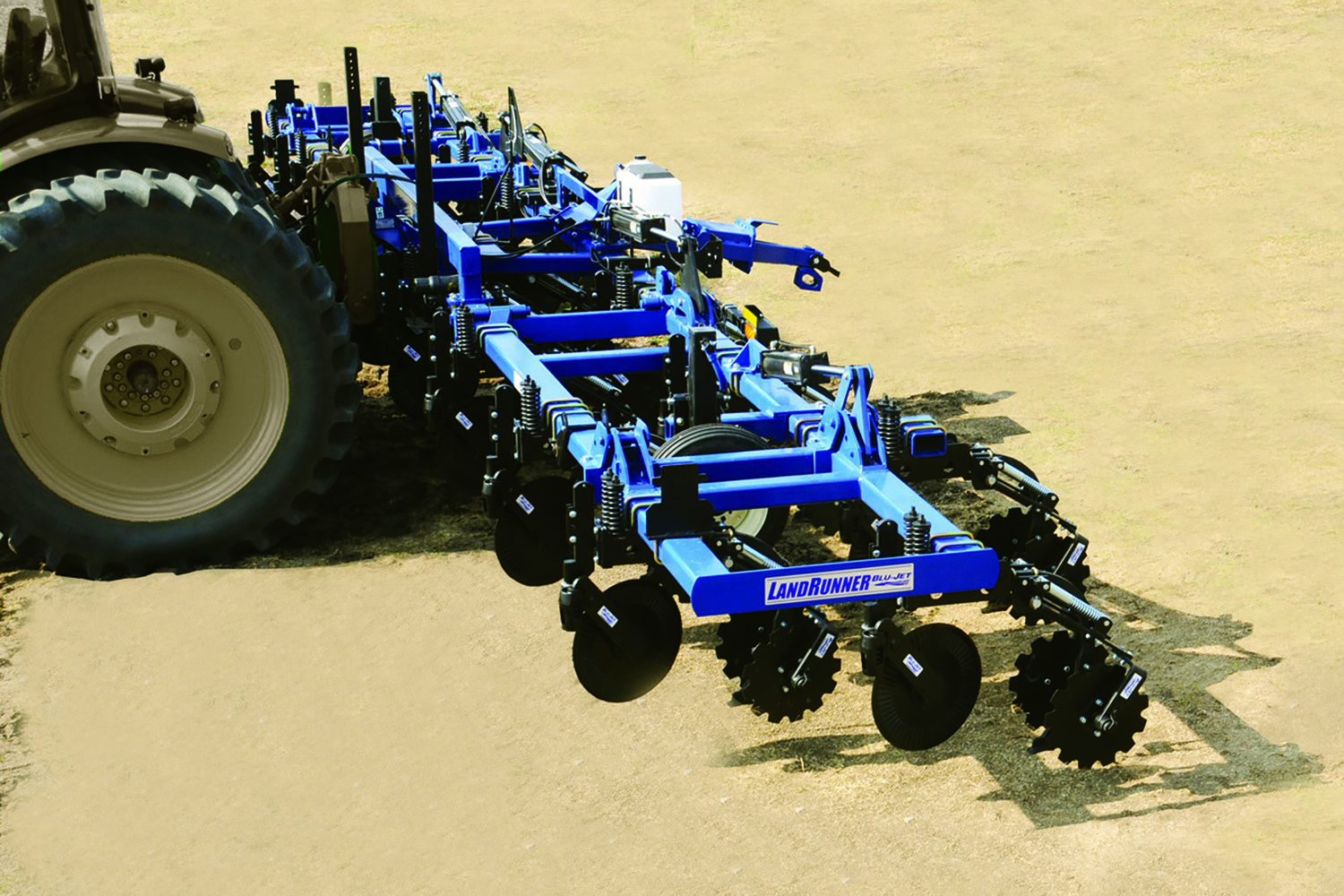 Toolbar
3-point mount design with Category 3N and 3 hitch.
Toolbar widths available in 42.5', 37.5', 32.5' and 27.5' working widths on 30" spacing.
Heavy-duty 4"x6" mainframe with 38" of toolbar rank for increased residue flow.
Wing flex of 16° up on the primary wing to follow ground contours.
Lighting kit and two parking stands for safer travel and storage.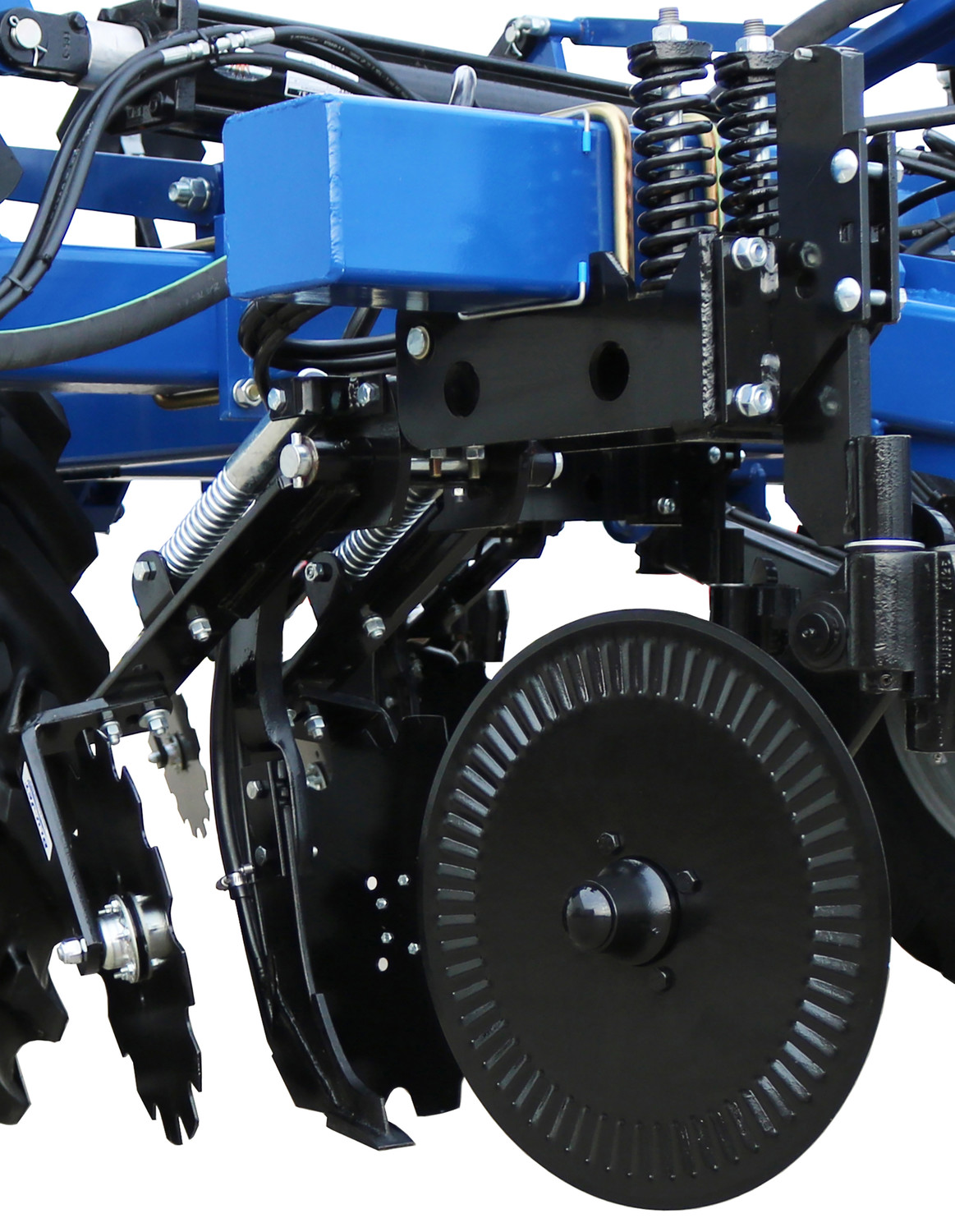 Coulters
The lead Super 1200 coulters feature 4-bolt hubs and 20" fluted blades to clear a path for the shank and slice through residue:

Coulters feature 1,200 lbs. of down force and 30° of swivel.

1 1/4" edgebent shanks feature SCS (spring cushion shank) twin-spring mounts for reliable and consistent working depth.
Standard 3/4" wide mole knives feature a 3/8" tube for applying anhydrous ammonia.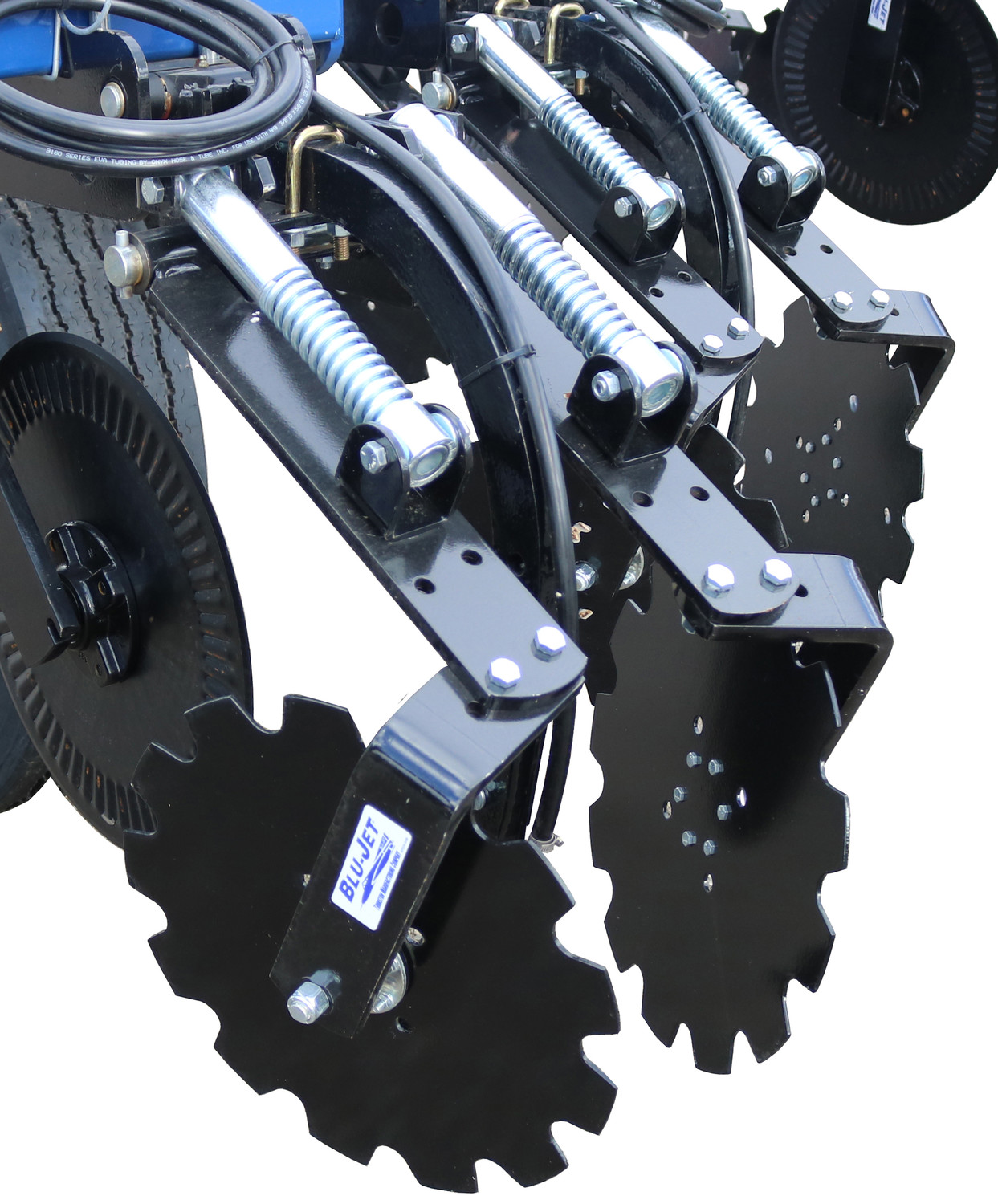 Sealers
Trailing DiscCover sealers feature two notched blades that are angled to fill and seal the slot which prevents fertilizer loss.

Disc sealer arms operate independently from each other for continuous soil contact.
17" of overall travel and 9" of vertical travel from working depth allows the sealers to climb over obstacles.
Flat face, zero-maintenance hub with a 6-bolt design and sealed bearings.
Optional down pressure springs can be added for tough soils.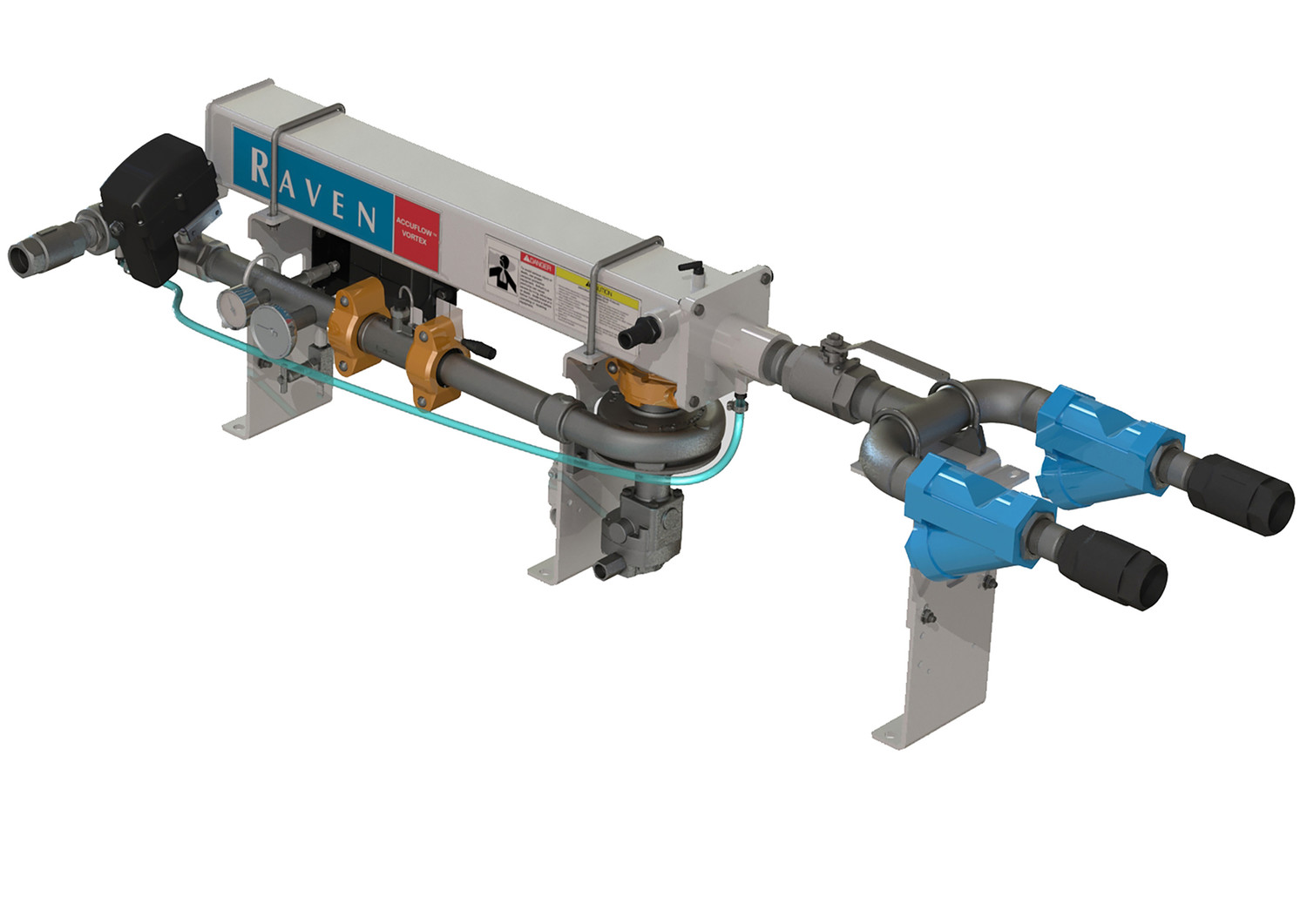 Plumbing & Cooler
1-section plumbing with John Blue Impellicone and Raven shutoff valve.

Optional 2-section plumbing with John Blue Impellicones or Continental A360 manifolds.

Raven ISOBUS rate controller allows the operator to utilize the virtual terminal monitor in the tractor cab.
50 gallon per minute Raven Vortex cooler with 1.5" single fast valve.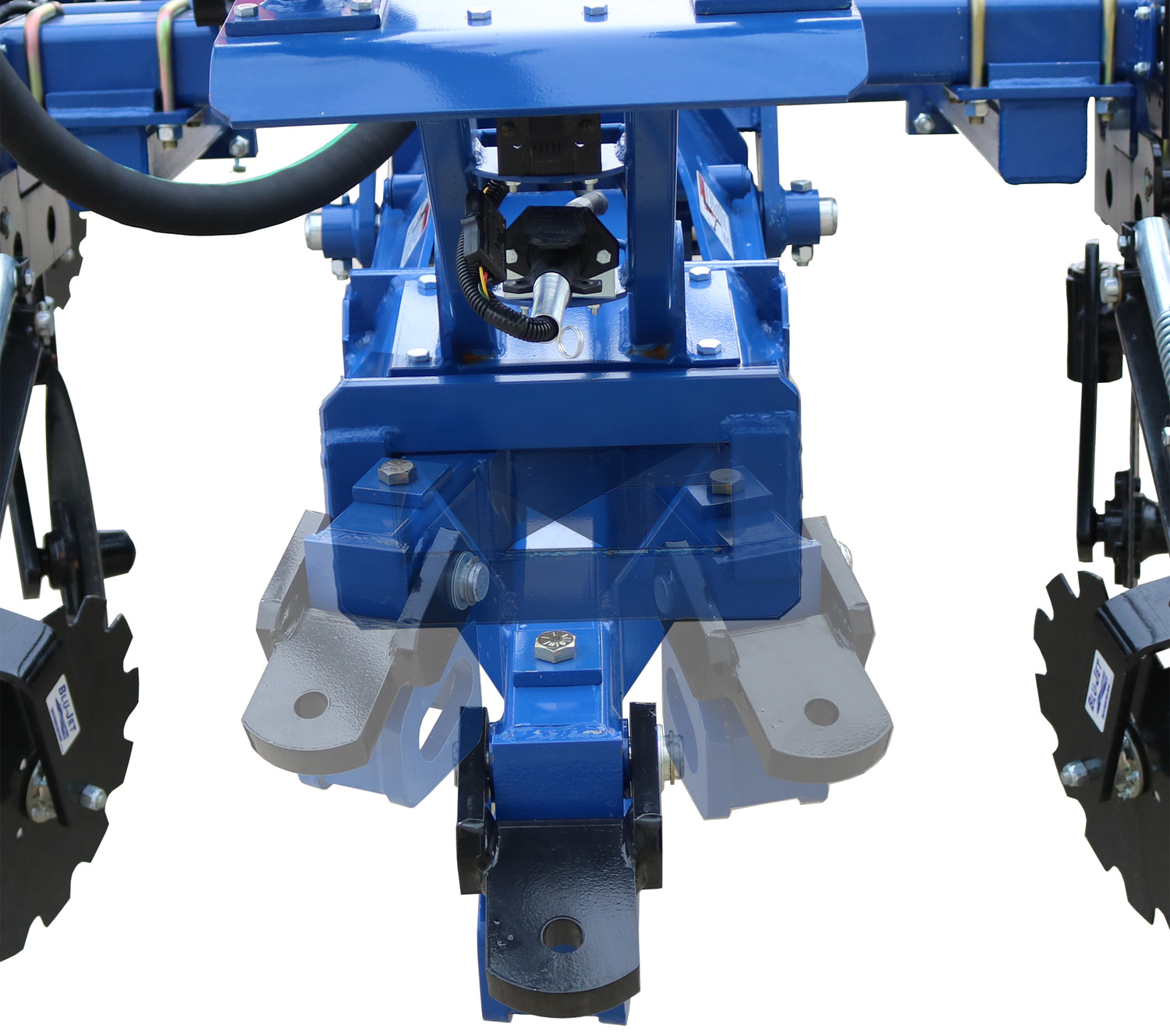 Nurse Tank Connection
Tool-free adjustable rear nurse tank hitch features a telescoping design for easy nurse tank hookup:

This unique design allows the operator to telescope the tongue in so when the operator pulls away it automatically locks. No need to back the applicator up to lock the hitch and then pull away.

Single SuperShooter III nurse tank connection with 1.25" plumbing features a splash guard and quick disconnect for safe and easy operation.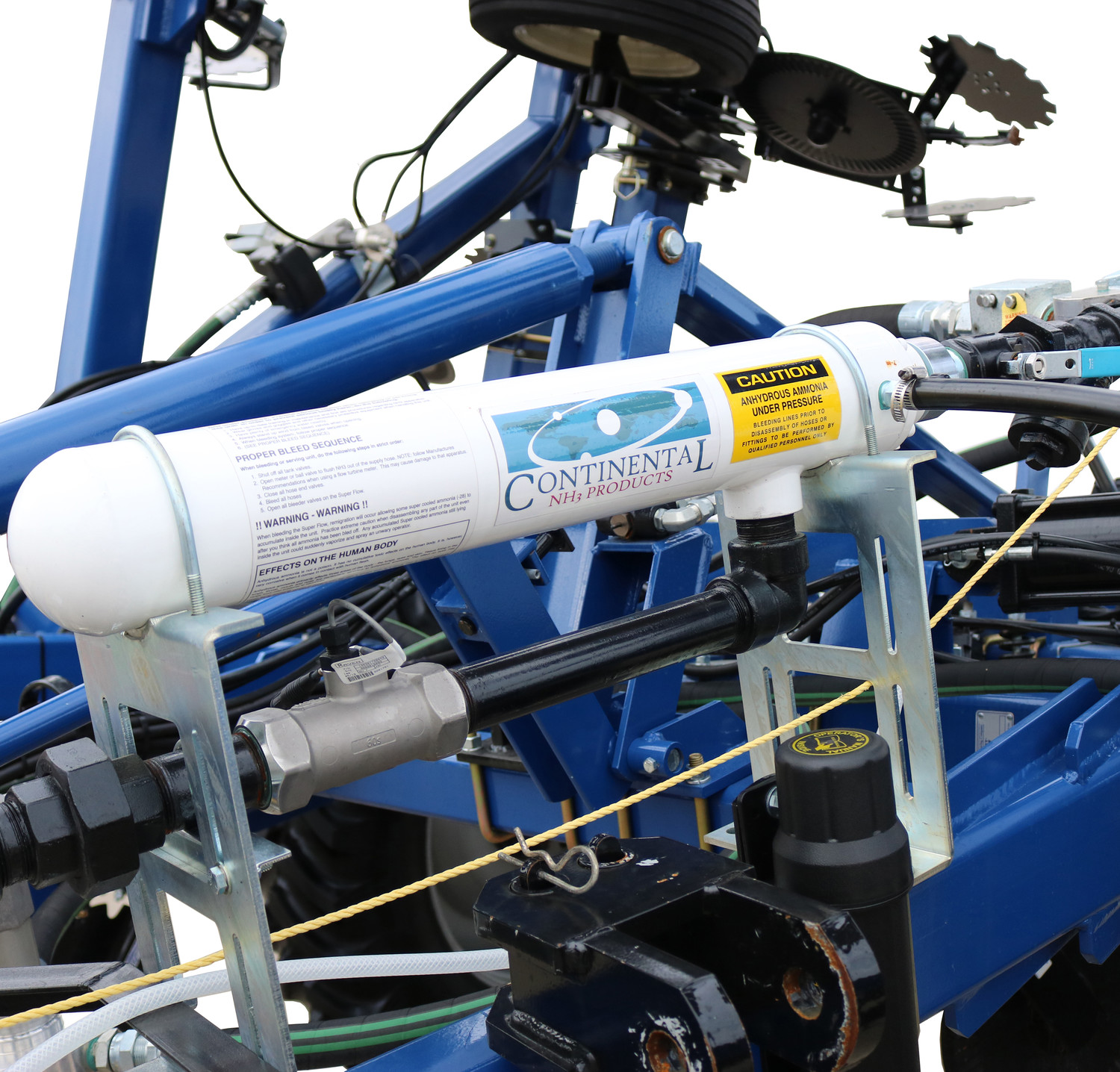 Distribution Options
2-section John Blue Impellicones for increased application consistency and reduced anhydrous ammonia waste:

Also available are 1- or 2-section Continental A360 manifolds to meet individual grower preferences.

Single Continental cooler with 46 gallon per minute application rate and 1.5" single fast valve:
Dual 1.5" valves for precise control

Both the single fast valve and dual valve option are available with a low-volume valve that reduces output to 30 gallons per minute.